Meldie Moore: Making a difference for families
Story by SAMANTHA WASHER
Photos by Mary Hurlbut

Reproduced with permission. The original article is published at this address: https://www.stunewslaguna.com/index.php/life-people/3894-laguna-life-and-people-121917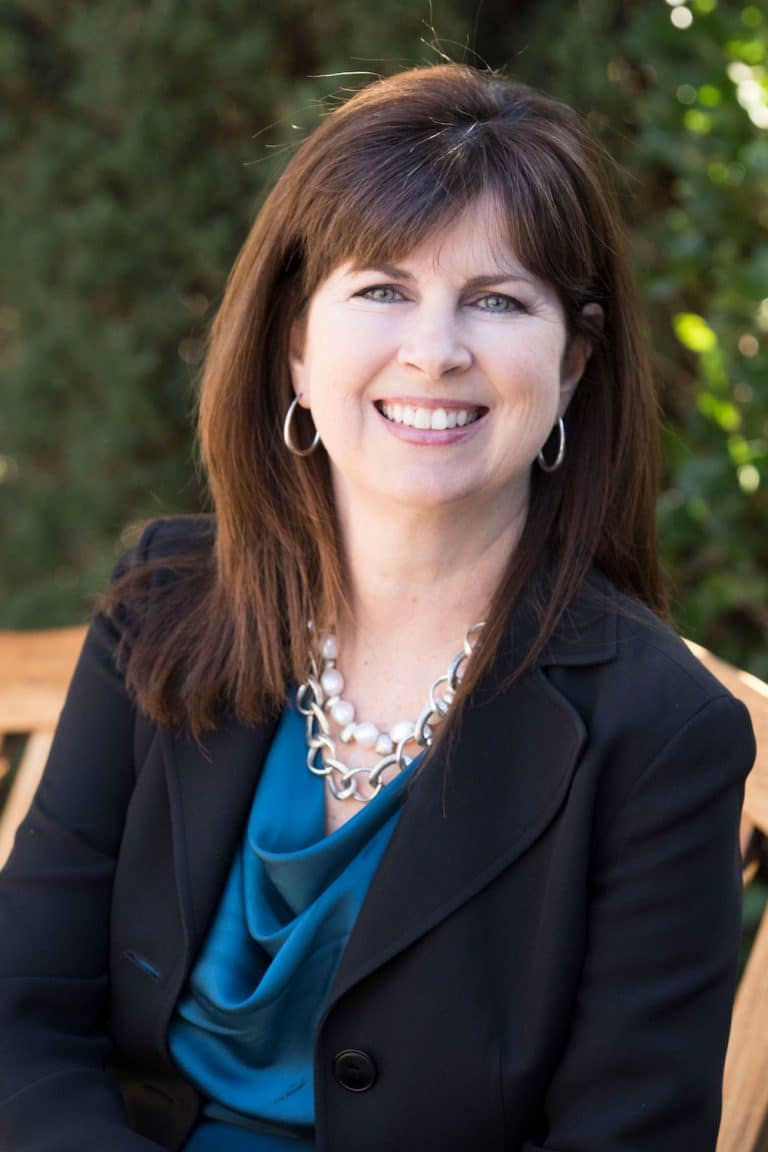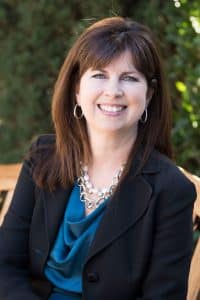 Meldie Moore always wanted to work with children. When she was in college she thought her future would be in child psychology or in teaching. However, her parents had other ideas. "My mom and dad pushed me to thinking about becoming a lawyer," she says. Not opposed to the idea, but not completely convinced either, Moore says she decided to take both the LSAT and the GRE. As luck would have it, the LSAT test date was first. Moore says she scored very well on the test, "So, I just applied to law school, even though I wasn't sure I wanted to be a lawyer."
County Counsel provides a great start to Moore's career
Moore chose Pepperdine for law school. This meant leaving her east coast roots (she grew up in Ireland and New York) for the unfamiliar land of California. Eventually, Moore merged her interest in helping children and the law when she interned with the County Counsel in Los Angeles. "It was a big test. I wondered if it would be too hard emotionally," she says. That's because attorneys in that division work on child abuse, domestic violence and other traumatic incidents. It was a great training ground. Moore was in court every day and this gave her a first hand look at what that kind of advocacy for children looked like.  
A "dream job" with the OC District Attorney
Once she graduated law school and it came time to get a "real job," Moore decided she didn't want to make a career at County Counsel. "There was this one family who was on their 12th drug baby, or something like that. I was so…I just wanted to put the parents in jail," she says. So when she got an offer to work for the Orange County District Attorney's office she jumped at the chance. "It was hard to get a job with the DA's office," she says. "And people said Orange County was nice so I snapped it up. It was my dream job." 
A feeling of fellowship over a 16-year career
For 16 years Moore worked as an Orange County District Attorney. "I felt like I was making a difference. I'm very much about justice and doing what's right," she says. "I was only working on cases I believed in." Not to mention, Moore says she finds being in a trial "very exciting." There was a bond among all involved in the trial process: the police department, the public defenders and the district attorneys. "There is a feeling of fellowship. You really get to know people, and they were all a really great group of legal professionals."
Having children changes puts a new perspective on things
About eight years into her career with the DA, Moore says she started trying to have a child. Eventually, Moore and her husband adopted a child and, later, had another child with the help of infertility treatments. With two children at home, Moore decided to take a year off work. When her year hiatus was up, she returned to the job she loved only to find that either it had changed, or she had. "I saw it through different eyes," she explains. "I now found it a little depressing." Additionally, working such a rigid job with children at home was proving to be highly stressful. "I wanted more time," she says.
Making a change that felt right for her family
So when a friend proposed the two team up and start their own firm, Moore says it gave her a lot to consider. "It took me about three months of hard soul searching," she remembers. "I really loved being a DA, but I had waited so long to have children that I thought this was the best thing for my family." 
Focusing on children
When she made her decision to leave the DA's office and go out on her own, Moore says it was tough going at first. She and her partner decided to focus on working with families with special needs children. "I asked if we could do adoptions. She (Moore's partner) didn't want to, but said it was OK if I did it." So Moore did pro bono adoption cases, as well. "I had to learn (a new area of) law and I didn't really know anyone. It was a very difficult first couple of years." 
Helping families of special needs children
A cornerstone of their new practice was students with a 504 plan. A 504 plan is part of the civil rights law that serves to prohibit discrimination based on a disability. According to Moore, some of these kids have behavioral problems. This can lead to them eventually getting expelled from school.  Helping the families navigate this is "a good 25 percent of my practice," says Moore. 
Going solo presents an opportunity to focus on "happy law"
About five and a half years ago Moore's partner decided to retire. Moore promptly moved her office from Irvine to Laguna where she currently hangs her shingle. 
Location was not the only change that took place.
 "I really started focusing on building up the fertility and adoption side of my practice." Additionally, the education side of her practice has continued to grow as well, prompting her to hire two more lawyers. She calls this side of her practice "happy law." "We are helping make people's dreams come true, expanding their families." The "schools" side of her practice is not quite as happy, although she finds it equally meaningful. "People only hire attorneys in these situations when things have gotten bad. But it's still very rewarding. I help families with the most important issue in their lives: their child."
The ever-elusive work-life balance
Another important issue Moore says she finds personally very challenging is attaining balance. Like most working parents, Moore has a lot on her plate. "I'm trying to be a lawyer, market my business, run my business and be there for my family. I'm certainly not balanced, but I know it's important, and I try!" 
Living and working in Laguna helps – a lot
Having other attorneys has helped. "They give me more flexibility," she says. However, her days have her running from one thing to another. The day we met she was heading off to her son's performance and then running into a meeting immediately after. "Living and working in Laguna allows me to do that," she says.
And why Laguna? "When I first came to Orange County people said Newport Beach is nice. I lived there, and I liked it. Then I moved to CdM (Corona del Mar) and I liked it. But then my friend and I came to Laguna and we said, 'We're going to live here one day.' I just fell in love with it." She says her friend never made it, but clearly Meldie Moore has.