AN UNPLANNED PREGNANCY CAN FLOOD A WOMAN WITH A SEA OF EMOTIONS.
You may be experiencing fear, sadness, or confusion.
We want to assure you that these feelings are quite normal.
We want you to know that millions of women who have chosen the gift of adoption began experiencing feelings of hope and positivity for their children and for themselves.
The women at Moore Law for Children understand adoption from all perspectives.
Our team includes a birth mother, an adoptive mother, and an adoptee, so we understand adoption through our own experiences. We have personally been through the pain of the loss in adoption, the joy from the gift of adoption, and the peace from knowing that adoption is a part of our life journey. We are ready to listen to you, answer your questions about adoption, share our experiences with you, and help you determine if this path is right for you and your unborn child.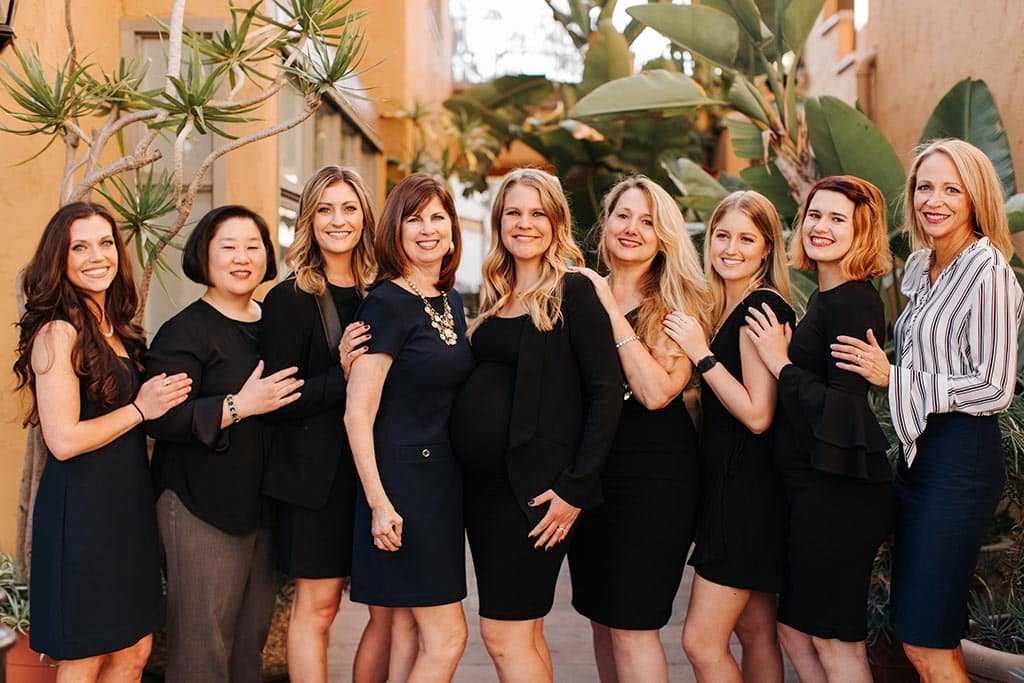 Your pregnancy. Your rights. Your decision.
Are you feeling overwhelmed by questions about the process of adoption, or wondering what steps to take to ensure that the interests of both you and your child are met?
Here are some of the ways we can help mothers who choose the gift of adoption:
• Finding the Right Family for Your Child
• Confidentiality
• Financial Concerns
• The Birth Father's Rights
• Grieving the Decision
If you are feeling overwhelmed, scared, and fragile, you are not alone.
We understand the range of emotions you are experiencing. The gift of life is precious, and developing a plan to ensure your child's future and well-being through adoption is an important decision that you want to make with confidence.
Our Birth Mother's Guide to Adoption is the first step you can take in developing a loving plan, and it will provide you with answers to some of your most critical questions.
Amazing Attorney
I would definitely recommend Meldie Moore to anyone in need of an attorney for their child or in family law. I have worked with other attorneys and she is by far the best we have encountered. She is knowledgeable, organized, professional, and she cares. That is the best combination when you are going through anything stressful or important. She takes care of every detail so you don't have to worry about anything big or small. Thank you Meldie!
- Anonymous
Helpful and Caring
I love Monica, she's awesome. She was very helpful and caring, she made sure I had everything I needed through my whole adoption. She traveled two hours to visit me—I will never forget her.
- Anonymous
Responsive and Reliable
Monica was very responsive when we first contacted her and made our entire family comfortable when we met in person. After that first meeting, we felt that she would be very supportive leading us through this extremely emotional time, but before we hired her we did our due diligence by checking her background and references just to make sure we're making the right decision. Throughout the entire process our initial impression of Monica solidified. Whenever we contacted her with a question or concern she responded almost immediately. She knows what she's doing, pays attention to detail, and also provides considerable emotional support. We would recommend Monica to anyone in need of the services she provides.
- Anonymous
Very Caring
I just want to be a testimony of how caring and reliable Meldie has been to me. They are very understanding and trustable. If you have any case regarding adoption they are the right people and right law firm. I was very lucky to find them. I found them through Googling because of their high rating and now I see that every testimonial was right. Thanks Meldie and Monica. I always pray that you continue to help people and be strong.
- Anonymous
Let's take the first step together toward the gift of adoption—contact us today to receive our free Birth Mother's Guide.
If you'd like help or additional information as well, please reach out to us confidentially using the form below. You can also call and speak to us at (949) 751-1417.